It's the dream for all marketers, to create a piece of content that will be seen by the world. Unfortunately, even if you come up with the greatest piece of content ever made, there's no guarantee that something will go viral and for the most part, most content that has gone viral has been online for quite a while, or has been created by a popular person or group.
That doesn't mean that it's impossible, however. With a little bit of work and some advanced preparation, you can improve the chances of your content getting shared across the web. It mightn't be the next Nyan Cat or Old Spice campaign, but it could be exposure that will get you places.
Content

1) What makes content go viral?
2) Online Content Distribution
3) Can You Make Money From Viral Content?
4) Best Viral Videos From Brands
5) Articles & Guides
6) Infographic Sources
What makes content go viral?
So while there isn't a magic formula for success (let alone instantaneous success), there are measures you can take to increase its chances of going viral. Obviously, the first is the content itself. If it's not engaging, or if it doesn't resonate with people, then the chances of it reaching a wide audience is very unlikely.
If you want a simplified version of how content goes viral, Kevin Alloca, the trends manager for YouTube, gives three reasons behind the success of viral videos: Tastemakers, participation and unexpectedness. His talk only touches the tip of the iceberg regarding this subject, but it's a good start for those trying to get their heads around the concept.
So what separates your content from others? Is it funny? Is it insightful? Provocative? Will it surprise people? Also, how does it connect to what you provide? For example, everyone loves funny content, but that mightn't fit in with your brand if it deals with serious topics, where more emotional and insightful content could work better.
The second is finding a platform and making sure that as many people see it as possible. Make sure you know who your target audience is when you're releasing it as they are the ones who will share your content. Also, some people will have considerably more influence or reach than others so knowing where to share it with is just as important. So know which friends/users are influential and share it with them, but try to make it personal and don't spam people with the same message. The more people you make aware of it, the greater your chances are that it will be picked up by other people.
Following the same logic, blogs and sites are also a great way of spreading the word, but make sure that it's something they would cover and remember to personalise it as nobody likes getting a group email.
Remember that to make something popular, you need to dedicate the time to it. Rarely does something become viral because they took a few minutes to post it online, you need to promote it over the course of a few days before you start seeing results. If you do see instant results, don't take your foot off the pedal, keep promoting it and create a snowball effect. So in short, create content that has something that will draw people to it and know your approach.
Online Content Distribution
Although creating content is one challenge, the biggest part of the equation is actually getting it out there and making sure enough people see it. Most people think that creating something "viral" means it will spread instantly, but you actually need to give it a bit of a push through a number of different channels. Here are some of the ways you can help kick the content off.
Video Distribution
Although YouTube is the biggest player when it comes to video content, there are hundreds of other video sharing sites where your content might appear. Uploading the content to each of the sites can be a slow and cumbersome process, but thanks to HeySpread, you can upload your content to multiple sites at the same time. Another good alternative is Tubemogul.

Advertising
Instead of thinking that your content is just going to go viral instantly, you might start thinking about giving it a large advertising push when you first launch it. The thinking here is that you need to get enough people to see it before they actually start sharing it. Have a read of this in-depth post on how one single piece of viral content we created made €10,000 in 20 days, the key fact being here that it had some advertising budget behind it initially.

Create Content With An Audience In Mind
When we create content, we do so with a very specific audience in mind. Before we shoot a video or start creating rich media, we ask ourselves: "Who is most likely to cover this and how big is their audience?" This evolution of music video below has over 125,000 views, but not because people discovered it by accident on YouTube, but because we seeded it out to twenty of the world's biggest blogs that cover music and social media. The content was a perfect fit for their audience so it was easy for them to cover.

Use Photos On Facebook
The quickest way for content to spread if it is good enough is through Facebook. Nothing helps content spread faster than the world's biggest social network. All sorts of content spreads there, but it is images that work better than anything else. Find photos or images that are massively relevant to your audience or create bespoke images in photoshop that people are more likely to share. The fact that people can see images within the stream, don't have to click play and they are easy to share makes them massively viral when used correctly.

Spend Ages On The Title
Most people click on links, articles or other content because of the title. People even retweet tweets without opening the link based purely on what the title is. You should consider spending nearly as long working on the title as you do on the content itself. Play around with different options and test out what does and doesn't work for you in analytics over time. The title is probably the most important thing you will do in terms of creating viral content.
Can you make money from viral content?
If you're one of the lucky few that has created content that has gone viral, then the next thing you will probably look at is how to monetise your success. The problem is that while you can generate revenue from content, it's only for the short-term as viral trends finish as soon as they arrive.
There are some instances where you can make a profit, but chances are that unless your content is immensely popular, this figure will be rather small. The most popular location for viral content, YouTube, allows users to monetise their videos through advertising so to generate profit for Google and give a small commission to those who created the video. Yet
You only need to look at the video "Charlie bit my finger" to see that even immensely popular videos take a while to generate such profits. The fact that this $500,000 figure was generated after six years (and the family only monetised the video after it reached 40 million) tells you that it's best not to exclusively rely on videos for your well-being.
The video "Keyboard Cat" was another successful video, currently it has 26 million views since it was posted five years ago. It's creator, Charlie Schmidt, made roughly $20,000 in 2009 through it, but a portion of it came from merchandising like t-shirts, phone apps, licensing agreements and even toys. Both videos have generated numerous parodies, which only helped enhance the reputation of the original videos.
In effect, seeing your content go viral can be worth the equivalent of a sizable advertising budget and can earn you a similar amount, but unless you're able to create similar content on a regular basis, then you probably shouldn't rely on it too much.
Best Viral Videos From Brands
Roller Babies
Company: Evian
Views: 58,479,480
Evian made a video with some babies doing amazing things on roller skates. Now, there are a few subtle details that give away the fact that some CGI and digital manipulation has been used in the making of this ad, though the untrained eye may not pick up on them, but this is a fun ad with cute kids doing funny things. No idea what this really has to do with mineral water, but the "live Young" message was certainly put across.
A Dramatic Surprise on a Quiet Sqaure
Company: TNT Belgium
Views: 36,836,583
Belgian TV channel TNT's advert is most definitely the most ambitious on this list. Having successfully tempted passers-by to press the big red button, the square is then taken over by gangsters, fighting paramedics and an American football team who specialise in clean-up operations. Set to dramatic, operatic music, this ad is filled with action jump cuts and is dynamically shot to give the ad all the drama it needs. It probably put unaware pedestrians on-edge, too.
The Man Your Man Could Smell Like
Company: Old Spice
Views: 42, 384,960
You know your ad has truly pierce the pop cultural consciousness when you're just as likely to have seen a reaction or parody video as you have the original, and Old Spice's 'The Man Your Man Could Smell Like' has certainly captured the hearts and minds of consumers everywhere. Old Spice has now become a major force where it was once little-known outside America, all thanks to charm and humour of Isaiah Mustafa and the quick and innovative direction deployed in this fascinating ad. Oh, watch the Sesame Street version, too,; you owe it to yourself.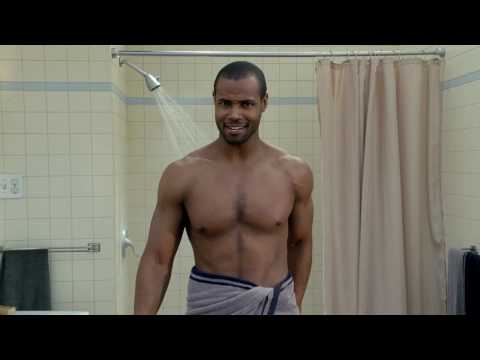 The Force
Company: Volkswagen
Views: 54,184,541
Follow the world's most adorably futile Darth Vader as he goes about his house trying to use The Force to move things about. Unfortunately, he's unsuccessful, but his dad tricks him into believing that he did actually start the car with his powers. It's a fun ad, with a clear narrative and a good dramatic build that relies on a very basic knowledge of Star Wars, that has clearly made an impact on YouTube users.
The T-Mobile Dance
Company: T-Mobile
Views: 35,442,780
This ad is probably the most popular flash mob of all-time, and it clearly has legs, having inspired a number of follow-up ads from mobile phone company T-Mobile. Firstly, it's an impressive feat of logistics and organisation, and the choreography is great, but what really puts the message of this ad on-brand are the shots of unaware commuters chatting and texting on their phones. Clever stuff, made to be shared and seen.
Our Blades Are F***ing Great
Company: DollarShaveClub.com
Views: 6,059,665
This video promoting the Dollar Shave Club has garnered millions of views with its surreal visual gags and deadpan dialogue. Dollar Shave Club offer to send you razor blades for a cheap cost every month, and you can choose from three types of blades. It's a very simple offer and one that is put forth throughout the video, though you may be distracted by the man in a bear suit, machetes and references to your "handsome-ass" grandfather.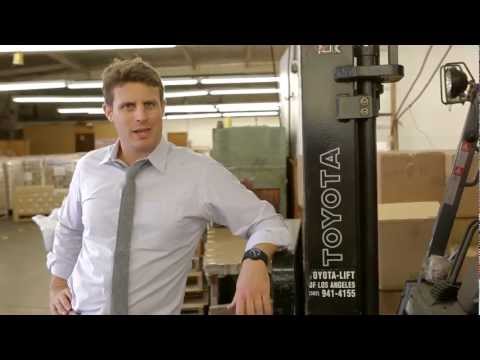 Official Ojai Valley Taxidermy TV Commercial
Company: Ojai Valley Taxidermy
Views: 12,503,496
"Nope. They're not. They're dead. They've been taxidermised by Chuck Testa." Sage and surprising words from Mr Testa. This ad for Testa's Ojai Valley taxidermy business was created by Rhett & Link for American TV show Commercial Kings. It employs a healthy dose of irony and has a taste for absurdity at their subject's expense. It is unclear as to whether Testa realises the jokes on him, but that really shouldn't infringe on your enjoyment of this ad or your desire to get dead animals stuffed.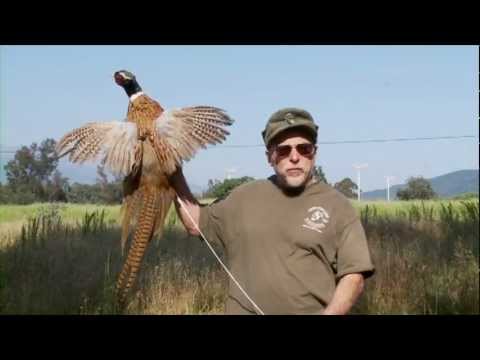 Clever Thief Steals a 42-Inch TV
Company: LG
Views: Indeterminable
This ad appears to have been 'leaked' so as to cast doubt on its authenticity. It seems to have worked, with many online commenters believing that a man could easily steal a 42-inch TV as demonstrated in the ad, spreading the ad further and generally provoking a conversation about it. It's a clever ad that takes a while to make its point and the very fact that its branding is unobtrusive is what has made it so popular.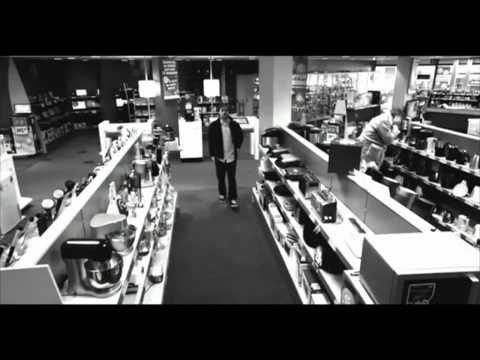 Team Hot Wheels – The Yellow Driver's World Record Jump
Company: Hot Wheels
Views: 12,428,998
Hot Wheels perfectly blend nostalgia with spectacle in this ad, in which a stunt driver breaks the world record for distance jump in a four-wheeled vehicle on a Hot Wheels-style track, like the one he probably raced his toy cars on when he was young. The Hot Wheels logo adorns the ad, but it mostly relies on the death-defying jump being made and the iconography of that bright orange track to get is message across.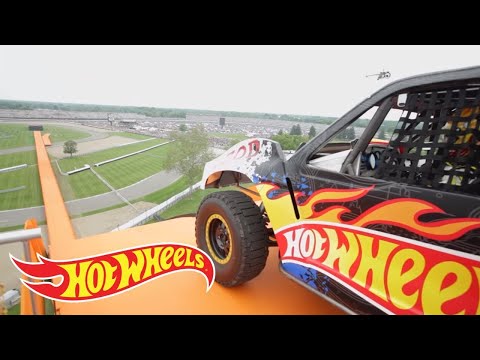 Imported From Detroit
Company: Chrysler
Views: 15,120,846
This spot, that aired during 2011′s Super Bowl, attempts to reclaim image of Detroit in the wake of the General Motors collapse. It's really promoting the new Chrysler 200, but it's a stirring clip that is as much about Motor City's reputation as it is about the car in question. Eminem, the city's most famous son, pops up at the end, with a gospel choir in the background, hinting at something more than what is on show in these two minutes and getting people interested in the car and its city once more.
Articles & Guides
– Time Magazine takes a look at whether making money from viral videos is possible.
– Digital Buzz Blog features a helpful infographic (made by the people from CopyBlogger) detailing how and why content goes viral.
– KissMetrics gives a comprehensive guide about how you can make content go viral and why emotion plays a huge part.
– The best way to go viral is to engage millions who share in small networks argue Jon Steinberg, President of Buzzfeed and Jack Krawczyk, senior marketing manager at Stumbleupon.
– How does Gawker keep creating viral content? Nieman Journalism Lab takes a look at what articles it produces.
– Forbes takes a closer look at how YouTube videos go viral and find that, surprise, surprise, strategy is important.
Infographic Sources
– http://www.youtube.com/t/press_statistics
– http://www.quora.com/YouTube/How-many-videos-on-YouTube-have-over-1-million-views
– http://www.contentrow.com/positive-content-has-a-better-chance-of-going-viral-says-study
– http://abcnews.go.com/Technology/charlie-bit-watched-youtube-clip-changed-familys-fortunes/story?id=16029675#.T3dkEo5PGJR