2012 was a good year for social media. With more than 1 billion active monthly users on Facebook, more than 175 million tweets per day, more than 104 million visits per month to Pinterest, and more than 4 billion hours of video watched on YouTube each month, social media is exploding. Well, really, it has exploded.
All of these platforms have launched specific opportunities for brands to engage: Facebook brand pages, Twitter verified accounts and promoted campaigns, Pinterest's newly launched business accounts, and YouTube's brand channels.
Of course, just because the opportunity exists doesn't mean that all brands use these platforms to their full potential. However, there have been a select few who have blown it out of the park this past year.
Here's a rundown of what I consider the best social media campaigns of 2012. What would you add to the list?
Sephora's "15 Days of Beauty Thrills" (Facebook)
The goal of this campaign was to engage fans and drive traffic to the newly designed Sephora.com website. Here's how the campaign was implemented on Facebook:
Sephora leveraged some of its beauty partners (Urban Decay, Pantone Universe, Make Up For Ever, etc.) to supply "thrills" for the Sephora Facebook community. These thrills included a $5,000 shopping spree at Sephora, a Fiat decked out with a Gucci interior, a trip to Paris, and more.
Sephora also launched a fan-gated application (meaning that in order to access the application, a user had to "like" the Sephora Facebook page). Fans were able to learn about the new thrills at midnight the night before they launched, and they were able to enter to win these thrills every day on Sephora.com.
In addition, Sephora launched a massive Facebook ad program that targeted its demographic (women between 18 and 35) to drive traffic to the application. Along with the "big thrills," Sephora also kept fans engaged and visiting the website by offering "mini thrills" (e.g., a free eyeliner) with a purchase at Sephora.com.
Why this is one of the best social media campaigns of 2012:
Sephora created a sense of exclusivity by offering insights and special deals to its Facebook fans that they couldn't get anywhere else. The brand offered highly compelling incentives for participation (who wouldn't want to win a trip for four to Paris?) and capitalized on the interests of the target audience. Furthermore, the campaign leveraged partners that could help amplify the message of the campaign, and the entire experience was social; users could share their experiences through Facebook to create a viral effect.
Source: Mashable
Grey Poupon: "The Society of Good Taste" (Facebook)
The goals of campaign were to create a sense of exclusivity for the Grey Poupon Facebook page and curate a highly relevant and qualified Facebook audience. Here's how the campaign was implemented on Facebook:
Users who wanted to become fans of the Grey Poupon Facebook page were required to apply for a "membership" through "The Society of Good Taste" application. The app scanned users' Facebook profiles to learn more about interests, friends, etc., and then automatically assigned users a score that determined whether they had good enough taste to be a fan of the Grey Poupon page.
Why this is one of the best social media campaigns of 2012:
It's very unique. The idea of turning away Facebook fans inherently seems preposterous. However, with so many brands and people on Facebook, there's a lot of noise. This was Grey Poupon's way of ensuring its Facebook community was really there for the brand.
Source: Mashable
#BullyMovie grassroots campaign (Twitter)
The goals of campaign were to drive awareness of the launch of "Bully," a documentary on childhood bullying and to build a community against bullying. Here's how the campaign was implemented on Twitter:
The folks behind the #BullyMovie campaign had the lofty goal of creating an organic trending topic (#BullyMovie) in one day. This means 1 million tweets needed to contain the hashtag #BullyMovie. They stuck with the core message of the film: 13 million kids in America will be bullied this year, and 3 million of those kids will be absent from school due to this bullying.
Then came Katy Butler, a 17-year-old high school student who took the campaign personally and took it upon herself to create her own campaign on Change.org, where she asked her community to petition and stand alongside the film (despite its R rating). Her community grew to nearly 500,000. These two missions converged on March 27, when the campaign achieved its goal of 1 million tweets in a 24-hour period.
Why this is one of the best social media campaigns of 2012:
Fundamentally, the message pulls on heart-strings. However, it was very strategic and tactical to take this message to social media, where the filmmaker could truly reach the target demographic. Some might call the success of the campaign serendipitous, but it was a pure awareness ploy that was extremely successful. It serves as a prime example of how Twitter, as a network, can be used to amplify a powerful message.
Source: Mashable
Nike #MakeItCount in 2012 (Twitter)
The goals of the campaign were to use the Nike brand to encourage and motivate people to "make it count" this year. The campaign focused on fitness and health and incorporating powerful photos, content, and videos corresponding with the "make it count" message. The campaign was cross-channel (Instagram, YouTube, Twitter, Facebook); however, the hashtag was the stickiest aspect of the program.
Here's how the campaign was implemented on Twitter:
The #MakeItCount campaign was launched in January 2012, right around the time when people are checking in on their New Year's resolutions. The campaign features 11 athletes in three countries. Videos, photos, and links about how these 11 athletes were pushing their boundaries and "making it count" were shared on social channels using the #MakeItCount hashtag. This content was shared virally, and users began sharing their own #MakeItCount experiences and how they were motivating and pushing themselves.
Why this was one of the best social media campaigns of 2012:
The campaign was in-line with Nike's core messaging: "Just Do It." Choosing 11 athletes and leveraging their fans and followers amplified the messages. The #MakeItCount hashtag was brilliantly crafted to be succinct, to-the-point, relevant, and easily shareable. Furthermore, the videos are highly engaging and motivational.
Source: The Inspiration Room
British Midland International's (BMI) Pinterest lottery
The goals of the campaign were to drive awareness to the newly created Pinterest account for BMI and incentivize users to pin destination photos to BMI's boards (thus creating a large amount of user-generated content). Here's how the campaign was implemented on Pinterest:
Destination boards were created on BMI's Pinterest account. Each board contained exactly nine pins that each had a unique number on them (1-9). Each week, a number would be chosen at random. Everyone who had re-pinned the image that corresponded to that number was entered into the drawing. A winner was chosen at random, and the prize was a round-trip ticket from any BMI destination.
Why this is one of the best social media campaigns of 2012:
BMI used Pinterest exactly the way it is meant to be used — to encourage the sharing of images. BMI capitalized on the natural action taken by Pinterest users (re-pinning) and created an incentive to re-pin. Travel and destination photos are highly popular on Pinterest, meaning the campaign reached the target demographic of not only BMI but also of Pinterest.
Source: Social Media Examiner
Honda #Pintermission (Pinterest)
The goals of campaign were to drive awareness to the newly created Honda Pinterest account, while encouraging followers to "get out and live life to the fullest." The brand also sought to deliver personalized messages in order to build relationships with followers. Here's how the campaign was implemented on Pinterest:
Honda offered $500 each to the most active pinners (as identified by Mashable) to take a 24-hour break from Pinterest (a "Pintermission," if you will) to go out and do what they've been pinning about doing. Each pinner also received a personalized invitation and, if they accepted, they had to set up a personal #Pintermission board where they shared photos of their 24-hour Pinterest break (not during the break, of course).
Why this is one of the best social media campaigns of 2012:
Honda's use of Pinterest was very creative and innovative. The message of the contest corresponded with Honda's messaging (particularly around its new CR-V) to get out and live life. It's also fascinating to build a campaign on a platform that encourages users to take a break from that platform. And then, of course, encourage those who took the break to share what they did on their day off.
Source: Simply Zesty
Dollar Shave Club's viral video (YouTube)
The goals of campaign were to create awareness for the new startup Dollar Shave Club and make a video that resonated with the core audience so much that it would significantly affect business. Here's how the campaign was implemented on YouTube: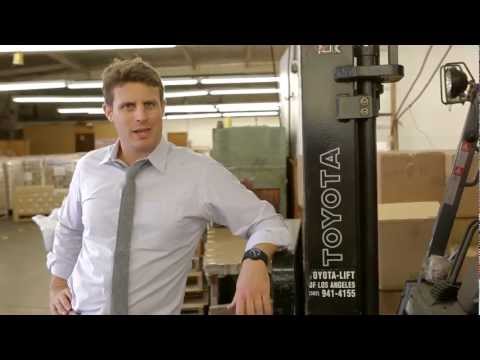 Dollar Shave Club spent $4,500 on this initial video.
Why this is one of the best social media campaigns of 2012:
The product is smart; razors are expensive, and Dollar Shave Club provides significant business value. The brand kept the video short and relatable, yet bold. The video included a few "choice" words and humor that resonated with the target audience.
Source: Mashable
"America's Got Talent" YouTube submissions
Thanks to Jackie Evancho's YouTube entry to "America's Got Talent," the show wanted to enable people to audition for the show on YouTube for real. Here's how the campaign was implemented:
Users can now submit their video entries through the show's mobile app, YouTube channel, NBC page, or Facebook page. They are then judged and deemed worthy (or not) to compete live on the show.
Why this is one of the best social media campaigns of 2012:
This campaign crosses online and offline participation in a way that makes sense. Videos are highly shareable, and when users see videos, they begin to build relationships with the subject of the video and might be more likely to follow along on the television show. Furthermore, opening up entries to all Americans (who have a YouTube account or a way to share videos) ensures that the show is authentic and gives everyone a chance to compete.